Right Career – Services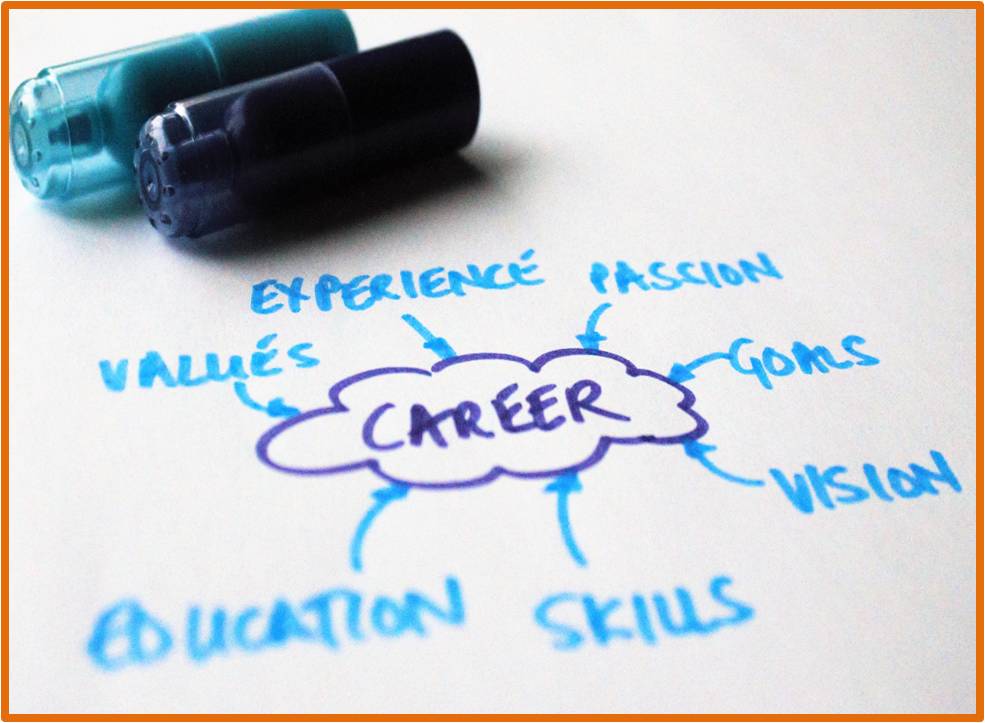 Whether starting your career, starting a new enterprise or transitioning from one career to another, our Right Career Services will help steer you on the right path and help identify your employability skills and competencies.
Catapult's services drive your performance improvements that are tailored to your specific requirements, scalable and flexible in their delivery – including:-
Career
Students– Axiometrics Values Profiling for Career Preparation, Employability skills, Feedback and Mentoring
Career transition – Axiometrics Values Profiling to identify transferability of skills and talent from one role to another
Entrepreneurs – Axiometrics Values Profiling to help identify the strengths that will steer the success of your business
Employability Guides
The Employability Guide identifies your job-related strengths and development areas. Whether starting out on your career or assessing your skills for a career change, It highlights your attitudes, your problem-solving ability, your self-image and what motivates you. You can use it to prepare yourself for interviews and work. The guide includes in-depth questions and comments that an interviewer might like to explore with you.

General Employability Guide –  click here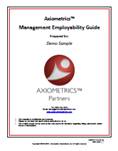 Management Employability Guide – click here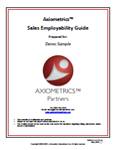 Sales Employability Guide – click here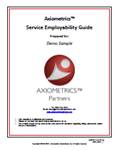 Service Employability Guide – click here
Career Pathfinder Reports
These reports provide you with your personal map to help you use the principles that define who you are, what you are and where you are going in your life. The premise of the Pathfinder is that life is a journey full of tremendous promise and opportunity but also pitfalls and pot-holes. The reports will help you:
identify your strengths and how you can you these to become better at being yourself
identify your blocks and what you can do to reduce their effect on you
chart a course in life based on clear knowledge of what you can do, what you want to, and what you are willing to do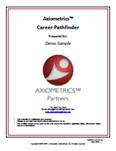 Career Pathfinder Report – click here
Coaching Style Analysis
This represents your preferred style for coaching others on performance-related issues. Our research indicates that any of six coaching styles can be effective, given an understanding of your natural talents and paying attention to the development of any areas that might inhibit your performance as  a coach. The report will help you optimise your coaching approach and experience and build a wider awareness of your coachees' needs.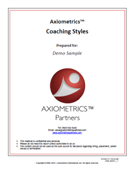 Coaching Style Analysis – click here
Entrepreneur Analysis
Thinking of starting your own business? Our Entrepreneur Analysis will give you insight into how your thinking will support the success of your business and what areas you may need to address.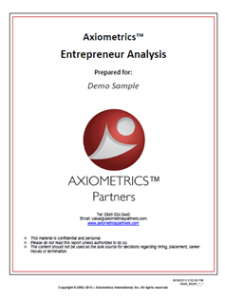 Entrepreneur Analysis – click here
Our coaching service
While each of these guides can be used as a stand alone, we recommend engaging one of our qualified and experienced Axiometrics coaches to help you get the most out of our Right Career service.