Coaching Styles & Coach Matching 
The COACHING/MENTORING STYLE ANALYSIS™ represents an individual's preferred style for supporting others on performance related issues. Myths abound that only certain Coaching/Mentoring styles are the most successful and if you do not possess these styles, then you must change your style to another, more successful style; our research indicates that any of six Coaching/Mentoring style can be effective.
The report identifies an individual's Coaching/Mentoring style and identifies Defining Characteristics of the style, Global Strengths and Development Areas when communicating, problem solving and decision making. A Planning Guide is included to assist in formulating a Coaching/Mentoring Development Plan, going forward.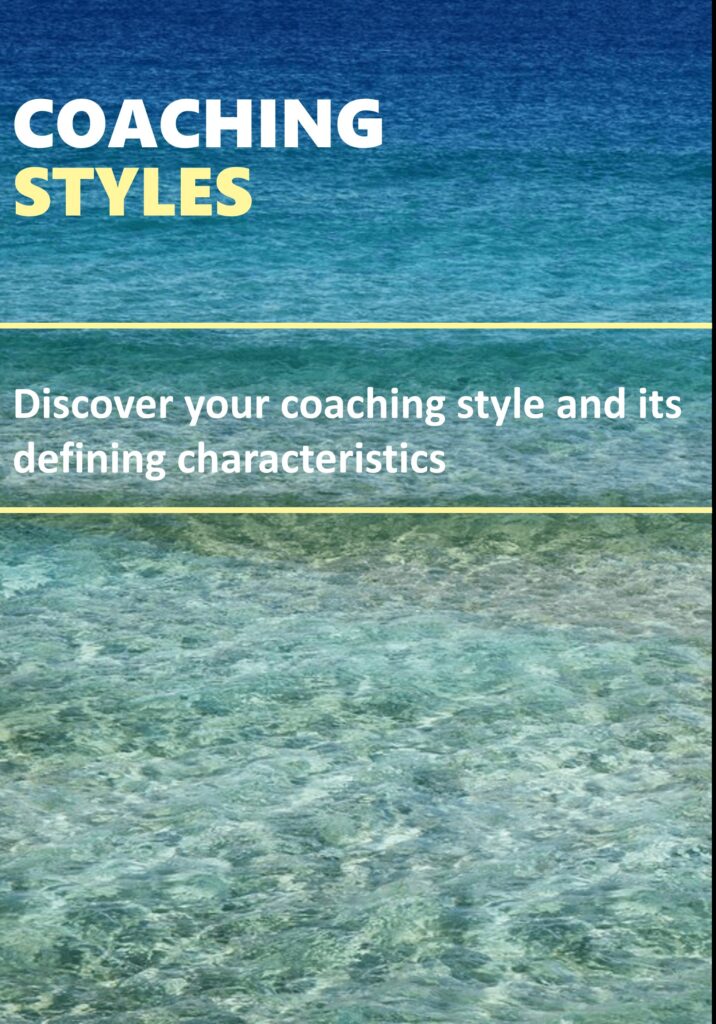 Download a demo sample Report

Responsibilities as a Coach/Mentor vary in numerous ways, depending on the industry, depth and breadth of knowledge required, and the skill sets needed to successfully achieve desired results. The Effective Coach/Mentor is able to observe behaviour, understand the impact of that behaviour on group or business results and plan a successful coaching/mentoring session. The coaching/mentoring discussion focuses on agreement that the behaviour took place, acknowledgement of the impact and a cooperative, interactive discussion on possible solutions. The result is an agreement of measurable actions to take place, in certain timeframes and specific outcomes. A follow-up session is generally set at the conclusion of the session.
Effective Coaches/Mentors seek to effectively communicate via active listening, questioning and probing, giving and receiving feedback and reaching agreement. Through Nobel Prize nominated research we can identify the strengths and blocks possessed to value critical components of Coaching/Mentoring others on Performance. It is important that the 'right' people are working together with opportunity for mental preparation to seek a better understanding of an individual's natural style and how it impacts an individual's ability to effectively coach/mentor others.
Coach Matching 
The key to matching a coach with a client is to achieve the best pairing of thinking style. This will avoid thinking (and questioning) blind spots. It is not about behaviours – it is all about thinking.
In the coaching relationship, the two thinking styles need to balance in order that they can both look at things from
A unique perspective (intrinsic)
A pragmatic perspective (extrinsic)
Our 'Coach Matching Tool' has been developed to help you achieve  the best pairing between 6 different Coaching Thinking Styles and the 6 Different client Manager/Customer  Service or Sales thinking styles. This tool will increase the likelihood of the coach being able to hold the client accountable for taking meaningful actions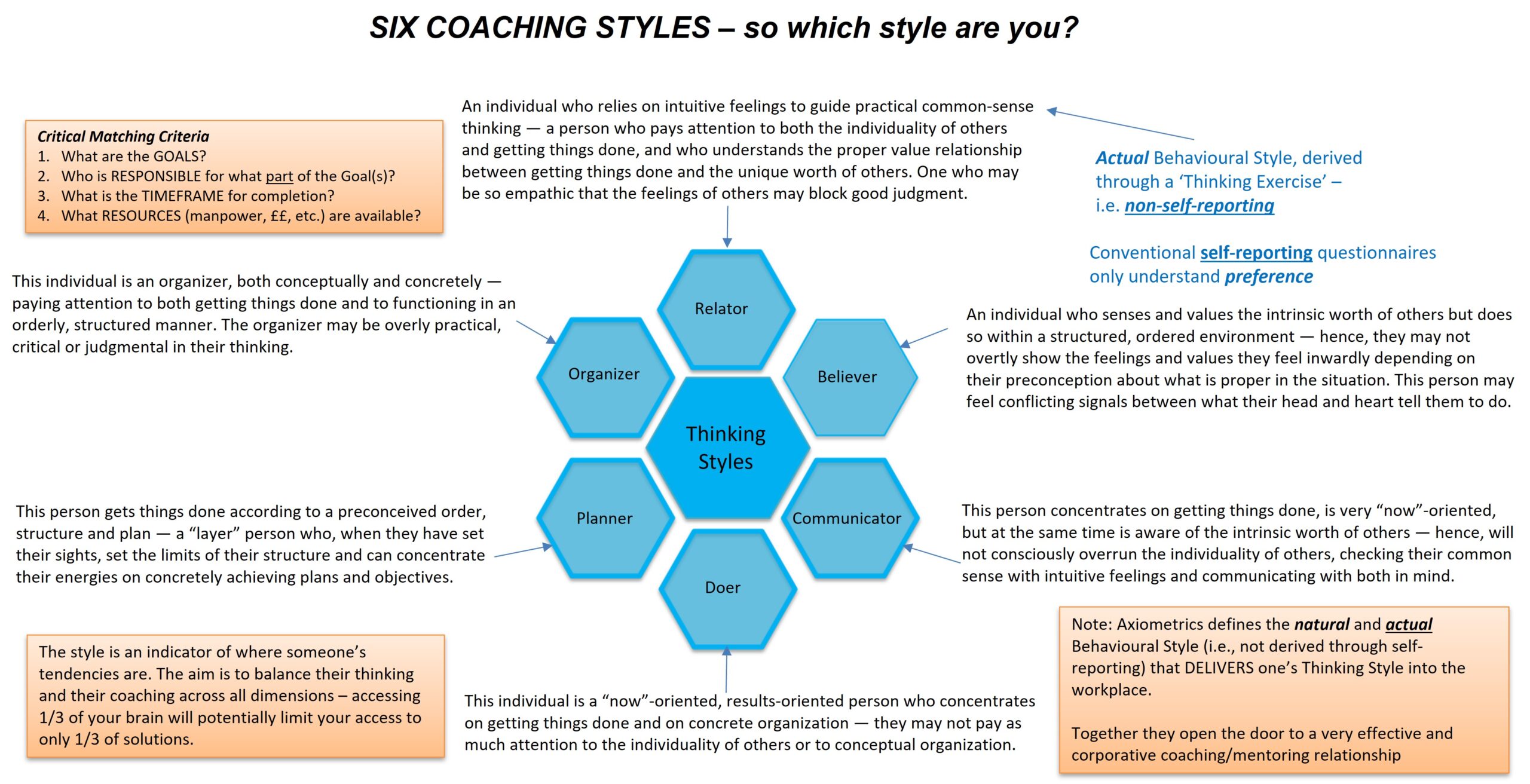 Identifying Value Style
The biases in our thinking that define who and what we are can become the stumbling blocks in our relationships with others. Value Analysis, the science that defines the biases in our thinking and how these biases affect us, provides a new perspective for helping us blend our unique ways of thinking into the world around us. Through Value Analysis, the unique patterns that belong to each one of us can be observed and studied, and can be compared to patterns of other individuals. As a result, the integrity and uniqueness that belongs to each one of us can be protected while, at the same time, the differences and potential conflicts which may occur, because of the uniqueness, can be understood and potentially resolved.
Defining Six Styles of Thinking
How can we understand different styles of thinking and integrate them into our day-to-day decisions? The three dimensions of value that form the basis of our personal value talent also form the basis for understanding the overall focus and style of our thinking. The merging of Empathetic Value, Practical Value, and Systemic Value  into a value matrix can help us to re-focus our attention away from biases such as age, race, and sex that tend to separate us, and toward natural biases that define our uniqueness as human beings and, thus, bind us together.
The Empathetic Value Dimension
Measures the capacity for intuitive insight and the ability to value the uniqueness and worth of others. This style of thinking comes from those who rely on intuitive insights and focus attention on the needs and interests of others.
The Practical Value Dimension
Measures the capacity for practical thinking — for thinking in concrete and common-sense ways. This style of thinking is found in those who concentrate on seeing crucial issues in concrete ways, focusing on seeing what needs to be done and doing it.
The Systemic Value Dimension
Measures the capacity for conceptual, analytical thinking and planning. This style of thinking is found in those who concentrate on building strategies, plans, ideas, and programs for understanding and organizing people, things, and situations.