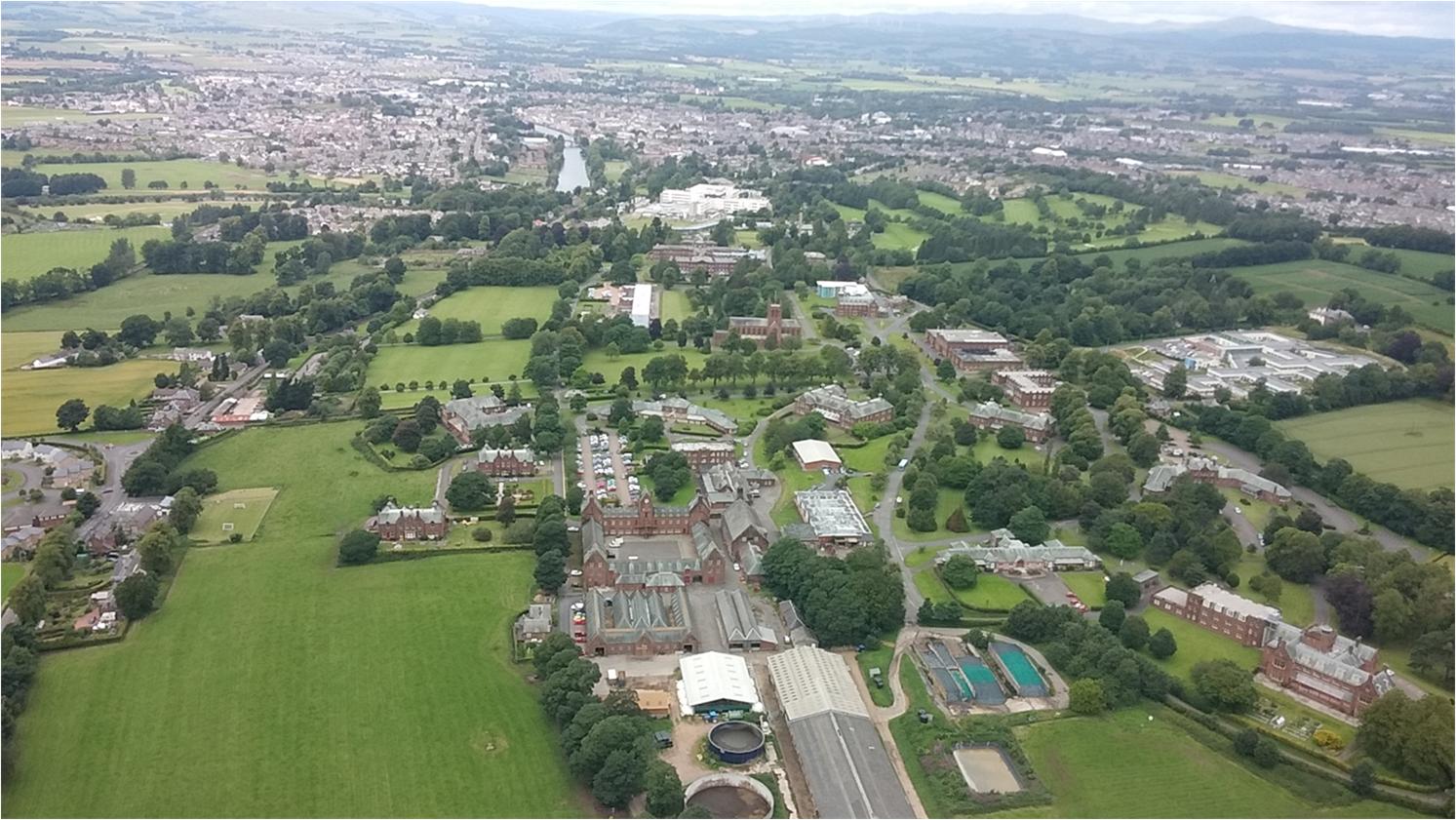 Programmes supported, commencing July 2014 with a customisable benchmarking process, in a strategic partnership between CEO and the Trust executive team, has exceeded projected benefits. The initial brief from the CEO was to recruit and retain more of the right people (and to identify potential bad hires). Given the scale of growth required to meet the ambition of the Trust, this intervention was viewed as vital in ensuring the in-place team's values and goals were aligned to the Trust's. Used to support the internal on-boarding process, it would also ensure that any future recruits would be similarly aligned.
UK Estates Management Business
Established in 1995, the Trust has been working to turn a redundant and deteriorating former hospital site into one of Scotland's landmark regeneration projects:
Recognised as a model regeneration project, the Trust has received six national business awards to date.
Host site for a number of major Government initiatives e.g. Integrated Tertiary Education, Agency job decentralisation and Scottish Enterprise' Project Atlas.
£33 million invested to date with inward investment for a further £200M over next 5 years projected with a broader regional brief across Dumfries & Galloway as a whole.
The business problem

Loss of Sales
Dysfunctional team
Challenging staff issues
One-size-fits-all solution failed
Resolution urgent Potential
HR claims unaffordable




Here is why..

Ineffective communications within and between corporate strata
A lack of delegation and empowerment
Lack of clear vision
Blame culture
Lack of meaningful accountability throughout the organisation
Low self-esteem and poor self-confidence amongst team
Our Solution
The benchmark – we created a benchmark for the organisation based on customer experience. This enabled us to identify the strengths and vulnerabilities of individuals through the use of profile analysis and to look at patterns and trends in thinking patterns across the team as a whole
Team exercise – we followed this with a team exercise – this raised awareness of the obvious need for change amongst the whole team
One to one feedback – we provided detailed one to one feedback with key individuals in the team so that the team were fully aware of issues
Team dynamic analysis – we examined specific groups in the organisation to identify strengths and vulnerabilities and identify specific actions for the client to take in order to mitigate the risks identified
Follow-up benchmarking – to demonstrate and measure the shift in thinking patterns, we completed 2 follow up profilings of all employees against the benchmark.
The results
The self-awareness that Axiometrics has provided to employees has helped the whole team work together more effectively
The previously demoralised workforce are now inspired and excited about their future in the business
Communications improved – all staff across the organisation now share a common view of business vision and values
We have a 'can do' culture in which everyone has a voice
This has led to:
2 'rogue' managers being removed from the business
A reduction in personnel risk of 15% in 6 months
Month 1 – £3m sales pipeline; Month 7 – £18m sales pipeline; Month 16 – £200 million inward investment secured
These changes are represented in the pre and post measures of the team shared with the organisation: