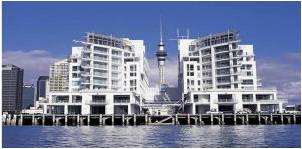 International Hotel and Hospitality
The Problem 
This internationally renowned organisation approached our parent company to provide a recruitment & training solution in a critical and demanding sales area of its business. This, like many sales environments, provided significant rewards for high performance, based on bonuses, but only a few of those recruited via its current recruitment process were able to achieve at a sustained level, leading to high staff turnover.
The Solution 
After gaining a full understanding of the environment and sales process across its multiple sites, we implemented a bespoke competency-modelling process. This involved getting a range of performers to complete the Axiometrics™ profile, from this we were able to identify those traits and competencies specifically required to succeed in this unique environment. The resulting bespoke report was applied as part of its recruitment process.
The Results 
After implementation of the bespoke report in its recruitment process and reviewing against already-established success benchmarks, the following was reported:
In different locations, those people identified and recruited using the benchmarked reports account for a 25–47% increase in sales against those that were not. This has been replicated several times.
In addition to an overall increase in sales revenues, those hired also achieved a   25% increase in revenue per sale. Attrition rates were reduced by two-thirds, on initiation of the process.
This reduced staff turnover resulted in a saving of over US$5 million – from reduced hiring and training costs.
In addition to the financial benefits gained, use of the benchmark assessments has highlighted that the lack of some required competencies as a cause of problems, rather than management, culture factors and market conditions; which were the considered factors before. The assessment results are given more and more credibility as the programme progresses throughout the company and is used as an integral part of the organisation's management.